Archive of films

All My Good Countrymen / Všichni dobří rodáci
Czechoslovakia
1968, 115 min

Section: Out of the Past
Year: 2013
This grand lyrico-epic narrative takes place just after WWII in a small Moravian town where the inhabitants live in friendly solidarity. But, after the communist takeover of February 1948, they are one by one pulled into the meshes of history and no one is left unscathed. Director Jasný's deep empathy for the lives of his numerous protagonists, as well as Jaroslav Kučera's emotive and painterly camerawork, render this a rare gem of a film.
Synopsis
This motion picture has been called many things – epic, farce, rural chronicle, parable – and each has its rationale. Like Božena Němcová in The Grandmother, Jasný displays an insider's knowledge as he portrays the rhythm of the changing seasons, as well as the slow country rhythm of people who form a part of the landscape. Jasný was interested in those elements that, through the centuries, had become permanent, a time-tested lifestyle passed down from generation to generation – but then the storm of history battered the small Moravian community, leaving devastation in its wake. After the communist takeover of 1948, the fabric of village solidarity begins to unravel, onetime friendships turn sour, and the best and brightest are the first to feel the effects of growing malice. With the power of a poet, Jasný evokes the unhurried beauty of nature, contrasting it with the tragic lot of the characters. But he is also capable of creating a mythic dimension, extending the substance of the film beyond a tale of doom. Here, human beings are an integral part of cosmic events, and hope for a new eternal order always permeates the chasm of temporary destruction.

General partner of the digital restauration is Czech Film Foundation.

About the director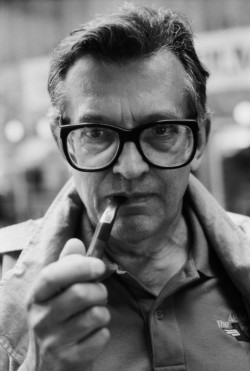 Vojtěch Jasný (b. 1925, Kelč, Czechoslovakia) is a member of the first generation of FAMU graduates and a student of Karel Plicka. Before spending the latter half of his life in exile, he created two works from an extensive filmography that are considered gems of Czechoslovak film. The story showcase Desire (1958) and the expansive rural epic All My Good Countrymen (1968) are the most heartfelt portraits of the countryside and its inhabitants that the domestic film industry produced. But the director is also remembered for another legendary picture, the fairytale-like parable When the Cat Comes (1963), as well as for his work in exile, including literary adaptations of novels by two Nobel prizewinners (Ivo Andrić, Heinrich Böll). In 1999 he returned to the land of his Countrymen with the film Return to Paradise Lost.
About the film
Color, DCP

| | |
| --- | --- |
| Section: | Out of the Past |
| | |
| Director: | Vojtěch Jasný |
| Screenplay: | Vojtěch Jasný |
| Dir. of Photography: | Jaroslav Kučera |
| Music: | Svatopluk Havelka |
| Editor: | Miroslav Hájek |
| Producer: | Jaroslav Jílovec |
| Production: | Filmové studio Barrandov |
| Cast: | Radoslav Brzobohatý, Vlastimil Brodský, Vladimír Menšík, Waldemar Matuška, Drahomíra Hofmanová, Pavel Pavlovský, Václav Babka, Věra Galatíková, Václav Lohniský, Ilja Prachař, Marie Málková, Karel Augusta, Jaroslava Vysloužilová, Helena Růžičková, Josef Hlinomaz |
| Contact: | Národní filmový archiv |
Guests
Pavel Pavlovský
Actor
Drahomíra Hofmanová
Actress
Aleš Rumpel
Film Institution Rep., Festival Organizer
Vojtěch Jasný
Film Director