Archive of films

Arrival from the Darkness / Příchozí z temnot
Czechoslovakia
1921, 60 min

Section: Out of the Past
Year: 2013
Shot in the early 1920s, this classic film about the elixir of life and the secret of the Black Tower has finally been restored to its original version. Starring Theodor Pištěk Snr and future international star Anny Ondra (Ondráková), the film is presented with live music by Andrea Rottin.
Synopsis
Bohdan discovers a dead man in a mysterious tower: an ancestor who lived in the 16th century; he also finds instructions for resurrecting him. The Arrival from the Darkness (1921) was a remarkable Czech film in its day thanks to the visuals, the cast, the splendid Bohemian castle locations, and top-notch editing. During the film's restoration, historians of the National Film Archive (NFA) discovered that all existing prints were made after 1950 from a negative that had two of the reels switched. Apparently, audiences hadn't noticed. Film historians described the film as obscure and mysterious. Art theater Ponrepo's 1973 program mentions a "very complicated story" with "a lot of flashbacks." The newly reconstructed version will surprise viewers who saw the film with its shuffled storyline. The festival screening will be accompanied with live music by Andrea Rottin.
About the director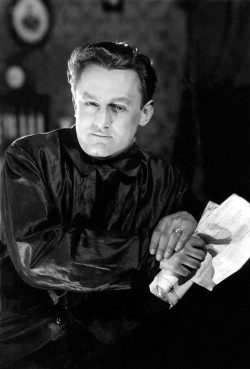 Jan Stanislav Kolár (1896, Prague – 1973, Prague) was already interested in film while studying law. He started directing in 1917, making a number of documentaries in addition to 13 features for which he wrote the screenplays and generally took a starring role. He soon began working with Karel Lamač and future star Anny Ondra (Anny Ondráková). Despite specializing in adventures and dramas, he co-directed Ondra's modest debut in the comedy The Lady with the Small Foot (1919). His films include The Song of Gold (1920), The Poisoned Light (1921), and The Arrival from the Darkness (1921). His literary adaptations include the psychological novel The Dead Are Living (1922), The Cross at the Stream (1921), and a film addressing social issues, Řina (1926). At the end of the silent era he directed the historical epic St. Wenceslas (1929) to mark the saint's millennium. This was Kolár's last film. He later took a number of small roles and became a Czech film archivist.
About the film
Black & white, 35 mm

| | |
| --- | --- |
| Section: | Out of the Past |
| | |
| Director: | Jan Stanislav Kolár |
| Screenplay: | Jan Stanislav Kolár |
| Dir. of Photography: | Otto Heller, Otto Hoffmann |
| Cast: | Theodor Pištěk Snr, Anny Ondráková, Karel Lamač |
| Contact: | Národní filmový archiv |
Guests
Aleš Rumpel
Film Institution Rep., Festival Organizer