Germany
2013, 28 min

Section: Imagina
Year: 2013
Even in contemporary Europe people can be found practising rituals, as this experimental film demonstrates while encouraging the viewer towards a state of heightened perception of nature – or at least of what's happening on the screen. Shamans from Latin America and Africa aren't the only ones who can bring on a trance, their European counterparts can as well – so, too, can the magic of film.
Synopsis
Traditional shamans won't be found in Latin America and Africa alone. Documenting moods rather than facts, Atropa takes us into the world of shamans practising in Europe. While the film opens with footage of a ritual by a forest stream, this is merely the start of a mesmeric series of nature images. Aided by ambient music, the film's abstract and magical shots encourage the viewer towards a heightened perception of what unfolds on the screen. The director points out contemporary Western culture's neglect of the mechanisms of nature, but he also appreciates the peaceful rhythm of time as the bearer of tranquillity in a modern civilised world.
About the director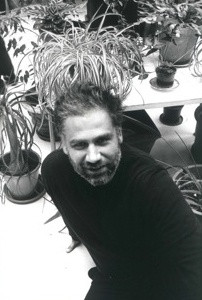 Peter Conrad Beyer (b. 1978, Stralsund, Germany), experimental filmmaker, attended the Academy of Fine Arts in Braunschweig (2000-06); he later studied as a post-grad at the Academy of Media Arts in Cologne (2007-10) where he now works as a research assistant in the field of experimental film. Selected filmography: Hidden Star (2002), Sonido con carne (2004), Living in High Definition (2008), Atropa (2013).
Contacts
Peter Conrad Beyer
Kalk-Muehlheimerstrasse 194, 51103, Köln
Germany
Tel: +49 157 777 536 01
E-mail: [email protected]

About the film
Color, HD CAM

| | |
| --- | --- |
| Section: | Imagina |
| | |
| Director: | Peter Conrad Beyer |
| Screenplay: | Peter Conrad Beyer |
| Dir. of Photography: | Peter Conrad Beyer, Julia Franken |
| Music: | Yannick Franck, B. Ashra, Akasha Project |
| Editor: | Peter Conrad Beyer |
| Producer: | Peter Conrad Beyer |
| Production: | Peter Conrad Beyer |
| Cast: | Nana Nauwald |
| Contact: | Peter Conrad Beyer |