Estonia / Sweden
2013, 103 min

Section: East of the West - Competition
Year: 2013
John is an ambitious young scientist and brilliant in his field. Despite this, he decides to take an extended break from his work in order to put his carefully conceived plan into action.... This masterfully directed, provocative piece by a young Estonian filmmaker poses a number of unsettling questions but leaves the viewers to find the answers for themselves.
Synopsis
John is an ambitious young scientist working at Cambridge University and enjoying success in his field. Following a downturn in his private life he decides to take a long hiatus to carry out a carefully prepared plan that he thinks will make the world a better place to live in.... After her successful debut with the film Magnus, Kadri Kõusaar returns to the screen with an English-language coproduction for which she wrote the screenplay. The dense, cleverly constructed atmosphere of this visually engrossing picture is reinforced by an unsettling musical score. With this confidently crafted and provocative film, the talented Estonian director poses a number of disconcerting questions that the audience must answer. Of her artistic intention she says: "What did I want to do? Provoke? Give a warning? Mystify? All of that together."
About the director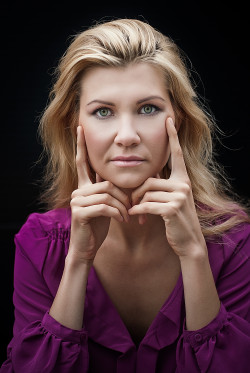 Kadri Kõusaar (b. 1980, Pärnu, Estonia) is an author, director and screenwriter. She studied Spanish philology at the University of Tartu and went on to work as a radio and television presenter, publishing a number of articles on cinema, literature and music. The three novels she has published in her native Estonia have all become bestsellers. Her feature-film debut Magnus (2007) became the first Estonian film ever to be selected for the Cannes film festival, where it premiered in the Un Certain Regard section. The Arbiter is the director's second feature film.
About the film
Color, DCP
International premiere
| | |
| --- | --- |
| Section: | East of the West - Competition |
| | |
| Director: | Kadri Kõusaar |
| Screenplay: | Kadri Kõusaar |
| Dir. of Photography: | Jean-Noël Mustonen |
| Music: | Bj Nilsen |
| Editor: | Tambet Tasuja |
| Producer: | Aet Laigu |
| Production: | Meteoriit Film OÜ |
| Cast: | Lee Ingleby, Lina Leandersson, Andrea Lowe, Sofia Berg-Böhm,Tony Aitken |
| Contact: | The Yellow Affair |
| | |
| www: | www.thearbiter.eu |
Guests
Tristan Priimägi
Journalist
Kadri Kõusaar
Film Director
Aet Laigu
Producer
Karoliina Martikainen
Sales Agent
Mike Downey
Producer, Cinema Representative, Festival Organizer, Investor
Lee Ingleby
Actor
Tony Aitken
Actor