Archive of films

American Cousins / American Cousins
United Kingdom
2002, 97 min

Section: Another View
Year: 2003
Forced to leave New Jersey, gangsters Gino and Settimo are the heroes of an entertaining and artistically stylised film. Glasgow, where cousin Roberto lives and works, seems like an ideal refuge. Roberto, however, has no idea about their means of making a living. 
Synopsis
Forced to leave New Jersey, two American gangsters named Gino and Settimo head for what seems like an ideal refuge: Glasgow, where their cousin Roberto lives and works. Roberto little suspects how his cousins earn their living, so at first he believes that they indeed are ad agency consultants. Roberto's first great love is his small restaurant where he sells ice cream sundaes and fish and chips. His second is Alice who works at the restaurant; unfortunately, he hasn't, as yet, been able to voice his affections. After the cousins' arrival, his peaceful and pleasantly stereotypical life changes completely – Gino starts flirting with Alice, and out of good will Settimo helps him settle accounts with the local thugs who are constantly after him; Settimo´s means of "defence," however, seem to be rather too professional. But in the end the famous saying abides: blood is thicker than water. American Cousins is an entertaining film with a highly witty ending. The director succeeded in creating an original and stylised film both in terms of artistic conception and the Italian musical accompaniment.
About the director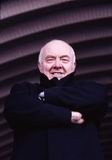 Donald Coutts left school in 1967 with very bad marks. A year later he decided to head for London where he got a job with Columbia Pictures. He also worked in film labs and editing rooms as an assistant editor. Then came work at Anglia TV, BBC Norwich and the BBC. He left television in 1982 and founded the independent production company RPM (Rock, People, Movies). In 1986 he decided to go it alone and become a director. He's made hundreds of films for the BBC, ITV and Channel Four. His dramas, documentaries, shorts, music and entertainment programs have won many awards. American Cousins is his feature debut. 
Contacts
Icon Entertainment International
180 Wardour Street, W1V 3AA, London
United Kingdom
Tel: +44 20 74 94 81 00
Fax: +44 20 74 94 81 01

Bard Entertainments
7 Denmark Street, WC2 H8LZ, London
United Kingdom
Tel: +44 20 7240 7144
Fax: +44 20 7240 7088
E-mail: [email protected]
www: www.bardentertainments.co.

Hollywood Classic Entertainment
Psohlavců 8, 147 00, Praha 4
Czech Republic
Tel: +420 226 224 111
Fax: +420 226 224 110
E-mail: [email protected]
www: www.hce.cz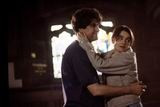 + 1
About the film
Color, 35 mm

| | |
| --- | --- |
| Section: | Another View |
| | |
| Director: | Donald Coutts |
| Screenplay: | Sergio Casci |
| Dir. of Photography: | Jerry Kelly |
| Music: | Donald Shaw |
| Editor: | Lindy Cameron |
| Producer: | Margaret Matheson |
| Production: | Bard Entertainments |
| Cast: | Danny Nucci, Shirley Henderson, Gerald Lepkowski, Vincent Pastore, Dan Hedaya |
| Contact: | Icon Entertainment International, Bard Entertainments, Hollywood Classic Entertainment |
| | |
| www: | www.american-cousins.com |