Archive of films

Am I Dreaming of Others, Or Are Others Dreaming of Me? / Am I Dreaming of Others, Or Are Others Dreaming of Me?
Japan / Netherlands
2014, 11 min

Section: Imagina
Year: 2015
Dreams often take on a very concrete form, and yet capturing them on film is incredibly tricky. In Shigeo Arikawa's imaginative world, a geometric and yet absolutely unpredictable surrealistic vision materializes into a disturbing and, at the same time, alluring form.

Synopsis
An elegant and miasmic excursion behind the veil of the mind. Dreams are by their very nature fleeting, but Shigeo Arikawa has captured not only this aspect but also their innate attraction, the latter arising from the synthesis of their insubstantiality and persistent disquietude. Mesmerizing images, here with a breath of familiar specificity – often surprising, always alluring – draw us into naming and understanding them. But although their ambiguity disallows this, their importunity demands attention again and again.
Viktor Palák
About the director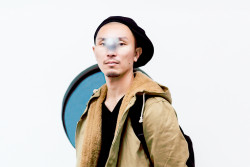 Shigeo Arikawa (b. 1982, Tokyo) is an artist and filmmaker who graduated from Tokyo University of the Arts. Since 2014 he has been artist-in-residence at Amsterdam's Rijksakademie van beeldende kunsten. In his work he draws on the media of photography and video to explore the possibilities available to our senses. His short film It Has Already Been Ended Before You Can See the End. (2014) was shown to Karlovy Vary audiences after its premiere at Rotterdam.
About the film
Color, DCP

| | |
| --- | --- |
| Section: | Imagina |
| | |
| Director: | Shigeo Arikawa |
| Screenplay: | Shigeo Arikawa |
| Dir. of Photography: | Shigeo Arikawa |
| Music: | Shigeo Arikawa |
| Editor: | Shigeo Arikawa |
| Art Director: | Shigeo Arikawa |
| Producer: | Shigeo Arikawa |
| Production: | Rijksakademie van beeldende kunsten |
| Contact: | Shigeo Arikawa |
Guests
Shigeo Arikawa
Film Director