Czech Republic
2015, 70 min

Section: Documentary Films - Competition
Year: 2015
The story of an unusual journey or a staged piece of contemplation? However we perceive this tale of a couple wandering through the Czech countryside, we can best experience it by yielding to the calm tempo of their journey through the shady woods. Amerika isn't a portrait of specific individuals but rather a probe into the Czech phenomenon of "tramping."

Synopsis
Czech-Canadian Bára and musician Honza set out together to wander the Czech countryside. On their journey, which leads them through shady woods, across sunny meadows, and under clear night skies, they gradually join up with a local "tramping" community. But in this picture names are inconsequential. Amerika isn't a portrait of specific people but rather a probing look at the phenomenon of Czech tramping. The film gradually circles in on the central issue; instead of an explicit description of the external signs of the topic in focus, it attempts to elicit the emotions a person can draw on to experience the landscape they find themselves in. At the same time, it speaks of hard-to-fathom terms such as freedom and romanticism. The film, relating a tale of people who reject the rush of modern life to seek out liberty, whatever it might mean to them, can be seen as a staged piece of contemplation and as a story of an unusual journey.​
Martin Horyna
About the director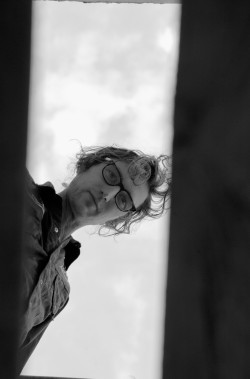 Jan Foukal (b. 1979, Prague) graduated in documentary filmmaking from Prague's Film Academy (FAMU). He is an external member of the Vosto5 theater troupe. In 2013 he took the pseudonym Johannes Benz to present the audiovisual road movie Song of the Open Road, inspired by Walt Whitman. In 2014 he released his debut album One Way Road in collaboration with Supraphon records. He is cofounder of the Tranzistor label and the initiator of the "Cinema Open" movement, which has been engaged in reclaiming closed movie theaters in the Czech Republic since 2009. He shot the short documentaries Hello Babu (2006), Egon Bondy's Last Lecture (2009) and The Making Of (2011), and filled supporting roles in Jitka Rudolfová's films Dreamers (2009) and Delight (2013). The documentary Amerika is his feature-length directorial debut.
About the film
Color, DCP
World premiere
| | |
| --- | --- |
| Section: | Documentary Films - Competition |
| | |
| Director: | Jan Foukal |
| Screenplay: | Jan Foukal |
| Dir. of Photography: | Jan Baset Střítežský |
| Music: | Johannes Benz, Ten Thousand Wolves |
| Editor: | Josef Krajbich |
| Producer: | Tereza Polachová, Hanka Kastelicová |
| Production: | HBO Europe |
| Coproduction: | Evolution Films s.r.o. |
| Contact: | Czechfilms.cz |
| Distributor: | Aerofilms |
Guests
Jan Foukal
Ondřej Zima
Producer
Jan Baset Střítežský
Director of Photography
Barbara Lynn Adler
Actress
Michal, DJ Alvik Pajdiak
Music Composer
Barbora Dlabajová
Film Institution Rep.
Zuzana Pudilová
Distributor
Ivo Andrle
Distributor
Radim Habartík
Distributor
Zuzana Kameníková
Cinema Representative, Cinema Representative
Jan Noháč
Distributor
Radka Urbancová
Distributor, Cinema Representative, PR & Marketing
Jakub Němeček
Other, Distributor
Anna Lísalová
Distributor
Zuzana Raušová
Cinema Representative, PR & Marketing, Distributor
Pavel Berčík
Producer, Service Company Rep.
Ondřej Zach
TV Representative
Tereza Polachová
Producer