Denmark
2004, 104 min

Section: Official Selection - Competition
Year: 2004
Britt and Claes are going through a marital crisis and neither of them can see a way out. Will they manage to find a way back to each other and start over?
Synopsis
Britt and Claes are going through a marital crisis and neither of them can see a way out. Their friends try to help but the best intentions and social gatherings haven't the slightest effect on the couple. Their once contented and happy relationship has shattered into a thousand pieces, and each deals with things in his or her own way. Claes neglects his work as an architect, while Britt, a social worker,  finds solace in becoming too emotionally involved in the case of a young irresponsible mother. But neither is this the way out of the vicious circle of sadness and pain. The couple are hardly on speaking terms and a recent family tragedy appears to have destroyed everything which held them together. Moreover, Claes is pursued by a desire for revenge and follows the woman who caused their misfortune. Will the desperate couple be able to start afresh? An intimate psychological story about difficult emotional loss in a sensitive testimony of the strength of the marital bond.
About the director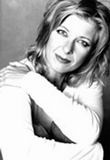 Paprika Steen (b. 1964, Copenhagen) graduated from theatre acting school in Odense and started out in film as an actress. "The idea of directing came to me before I became an actress, but  resurfaced in a big way after several years on the stage. It was never an ambition of mine: it was a dream. I didn't know if I was capable of it, but I am fascinated by the technical aspects and the structure of the film has always been as close to my heart as the acting". She has won a number of acting awards in her native Denmark (e.g. for the films The One and Only, Okay, and Open Hearts which was screened at Karlovy Vary IFF 2003), and she directs for both stage and screen. Aftermath is her first feature.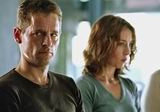 + 1
About the film
Color, 35 mm
International premiere
| | |
| --- | --- |
| Section: | Official Selection - Competition |
| | |
| Director: | Paprika Steen |
| Screenplay: | Kim Fupz Aakeson, Paprika Steen |
| Dir. of Photography: | Erik Zappon |
| Music: | Nikolaj Steen |
| Editor: | Anne Østerud |
| Producer: | Thomas Heinesen |
| Production: | Nordisk Film |
| Cast: | Sofie Gråbøl,Michael Birkkjær, Laura Christensen, Melina Nordmark Nielsen, Karen-Lise Mynster, Søren Pilmark, Lena Endre |
| Contact: | Danish Film Institute, Nordisk Film A/S, Nordisk Film International Sales |
Guests
Thomas Heinesen
Lizette Gram Mygind
Film Institution Rep.
Paprika Steen
Actress, Actress
Klaus Rasmussen
Sales Agent
Kim Fupz Aakeson
Leila Vestgaard