Portugal / France / Switzerland
1993, 180 min

Section: Horizons
Year: 2004
A film judged by historians in 1995 as one of the three most important works of Portuguese cinema. With the use of motifs from Flaubert's Madame Bovary, Manoel de Oliveira created an intimate "anti-film" study of a woman trapped in a golden cage of bourgeois conventions.

Synopsis
A renowned country doctor is fascinated by Ema, the adolescent daughter of the owner of the demesne. She seems fragile but disaster mysteriously follows her; he later marries her. The plot, freely derived from Flaubert´s novel Mme Bovary, is not however a study of infidelity; it is a story about a woman maturing in the bigoted and conservative environment of the Portuguese provinces. After marrying a man she does not love she finds herself in an emotional vacuum. Her only relief is the inner harmony she finds with a deaf and dumb servant, through whose eyes we follow the events at the old country estate. Oliveira´s images of the surrounding countryside emphasise the relationships between the characters and the environment. His array of seemingly archaic filmmaking devices lend the film special hypnotic power.
About the director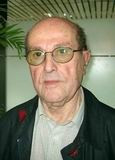 Manoel de Oliveira (Manoel Candido Pinto de Oliveira, b. 1908, Porto), as of 2001 the oldest active filmmaker in the world. He has since 1931 created 37 films, making one film a year over the last twenty years. Selected filmography: the documentary Douro, Faina Fluvial (1931), the feature Aniki Bóbó (1942), O Acto da Primavera (1963), O Passado e o Presente (1972), Benilde ou A virgem mae (1975), O Amor de Perdicao (1979), Francisca (1981), Visita ou Memórias e Confissoes (1982), Soulier de satin (1985), Os Canibais (1988), ´Non,´ ou A Va Glória de Mandar (1990), Abraham Valley (Vale Abraao, 1993), O Convento (1995), Party (1996), Viagem ao Princípio do Mundo (1997), Je rentre a la maison (2001), Talking Pictures (2003), O Quinto Império (2004).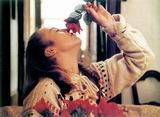 + 1
About the film
Color, 35 mm

| | |
| --- | --- |
| Section: | Horizons |
| | |
| Director: | Manoel de Oliveira |
| Screenplay: | Manoel de Oliveira, Augustina Bessa-Luís, podle románu / based on a novely by Augustina Bessa-Luís |
| Dir. of Photography: | Mário Barroso |
| Editor: | Valérie Loiseleux, Manoel de Oliveira |
| Producer: | Paulo Branco |
| Production: | Madragoa Filmes, koprodukce / co-production: Gemini Films |
| Cast: | Leonor Silveira, Cécile Sanz de Alba, Luís Miguel Cintra, Ruy de Carvalho, Luís Lima Barreto |
| Contact: | Národní filmový archiv, Alfama Films Production |
Guests
Milan Líčka
Film Institution Rep.