Archive of films

Arvo Pärt "24 Preludes for a Fugue" / Arvo Pärt "24 Prelüüdi ühele fuugale"
Estonia
2002, 87 min

Section: 2004: A Musical Odyssey
Year: 2004
A portrait of one of the truly great post-modern composers, intellectual minimalist Arvo Pärt. 
Synopsis
Estonian Arvo Pärt is one of the most popular and distinctive composers working today. This deeply faithful Orthodox creator has been on the world scene for 25 years and his music has been used in the films of Tom Tykwer and Gus Van Sant, among others. The documentary captures the composer in short segments, as if trying to trace the source of his genius. Pärt copies out a score, recalls his childhood, argues with his wife about whether tomatoes are eaten sweet or savoury. He comments on his trademark simple style, dubbed tintinnabuli, and on his turning-point composition, "Für Alina." He rehearses with renowned musicians and young talent, confusing the latter with requests for autographs. 'Too bad you can't film that smell,' he says to the cameraman at a market in Estonia. He quotes a street sweeper he once met: a composer should love every sound. 'When they announce the time on the radio, it sometimes sounds like one's whole life is behind it.' He spent 13 years in exile before returning to Estonia in 1993. He accepts the gift of his supreme talent with mild wonder, responsibility, joy and melancholy.
About the director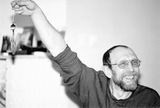 Dorian Supin (b. 1948, Leningrad) has lived in Estonia since 1950. As screenwriter, cameraman and director he has made 40 documentaries and two features. He shot his first documentary on Arvo Pärt in 1989 (And Then Come the Evening and the Morning). His films have also dealt with Russian-Estonian problems (Dreams of Homeland, 1992) and with Estonian Jewry (And Let You Seed as the Sand of the Sea, 1994). His latest feature-length documentary is entitled The Trivia of Life (2004). "24 Preludes for a Fugue" was awarded by UNESCO and in Estonia as Best Documentary. 
Contacts
F-Seitse OÜ
Koidu 17-1, 10137, Tallinn
Estonia
Tel: +372 601 5983
Fax: +372 601 5982
E-mail: [email protected]
www: www.fseitse.ee

Ideale Audience International
55, rue des Petites Ecuries, 75010, Paris
France
Tel: +33 1 480 195 90
Fax: +33 1 480 165 36
E-mail: [email protected]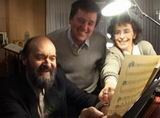 + 1
About the film
Color, BETA SP

| | |
| --- | --- |
| Section: | 2004: A Musical Odyssey |
| | |
| Director: | Dorian Supin |
| Screenplay: | Dorian Supin |
| Dir. of Photography: | Dorian Supin |
| Music: | Arvo Pärt |
| Editor: | Kadri Kanter |
| Producer: | Reet Sokmann |
| Production: | F-Seitse Films |
| Contact: | F-Seitse OÜ, Ideale Audience International |