Czech Republic
2002, 116 min

Section: Czech Films
Year: 2002
This romantic adventurous film unfolds in the mid-19th century, at a mysterious aristocratic location in the south of France. Based on Hana Marie Körnerová's novel of the same name, director Zdeněk Troška shot a story of love, envy and fear shrouded in mystery.
Synopsis
France, the mid 19th century. When Charlotta Collier's escape route is blocked by flames, an unknown rider luckily arrives to save her from the burning cloister she calls home. The young woman doesn't even see her rescuer's face, but he takes her locket in token. Two years later. Under the terms of their father's will, two half-brothers are forced to live together at Mornay Castle. The inheritor of the title and property is the aristocratically refined Raoul, while his brother Filip is an asocial brute with a bad reputation. One evening the intriguing Raoul attends a ball given by the wife of the local district judge, Pinaud. One Mme Collier and her daughter have taken refuge at the house, imposing, in their misfortune, on Mme Pinaud's kindness (the two women were childhood friends). Mme Collier has been left penniless by the death of her husband and her great hope is to marry her daughter off to some wealthy man. And indeed Count Raoul, the best match in the area, showers attention on the lovely Charlotta. Within a month Charlotta is his wife, the Lady Mornay. The timid and inexperienced young thing, in love with her understanding and modest husband, gradually realises that strange things are happening at the castle and its environs. Mysterious deaths occur, the servants maintain an enforced silence, and the thoughtful Raoul covers up crimes ascribed to his brother. Charlotta desperately seeks the truth and the revelation of the mystery brings an unexpected denouement.... "The film is for everyone interested in romance. Beautiful faces, costumes, scenery, music - in short, everything that a romantic tale requires," director Zdeněk Troška said about his latest film.
About the director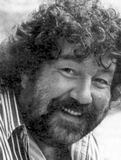 Zdeněk Troška (b. 1953, Strakonice, CR) graduated from the Lycée Camot in Dijon and then in film and television direction from Prague's Film Academy (FAMU) in 1978. He made his film debut with The Young Mailman from the triptych How a Man Gives Birth (1979), though his first feature was the children's comedy A Shoe Named Melichar (1983). He then achieved commercial success with a trilogy of country comedies: Sun, Hay and Strawberries (1983), Sun, Hay and a Slap in the Face (1988) and Sun, Hay and Erotica (1991). But his greatest renown has come in the fairy-tale genre: Princess Claire and the Flying Cobbler (1987), The Princess from the Mill 1 and 2 (1994, 2000) and Helluva Good Luck 1 and 2 (1999, 2001). Zdeněk Troška also works directing opera, ballets and musicals for the theatre.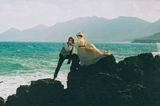 + 1
About the film
Black & white, 35 mm

| | |
| --- | --- |
| Section: | Czech Films |
| | |
| Director: | Zdeněk Troška |
| Screenplay: | Zdeněk Troška, Hana Marie Koernerová |
| Dir. of Photography: | Jaroslav Brabec |
| Music: | Petr Malásek |
| Editor: | Dalibor Lipský |
| Producer: | Jiří Pomeje |
| Production: | Fronda film, s.r.o. |
| Cast: | Michaela Kuklová, Filip Blažek, Jiří Pomeje, Josef Vinklář, Emília Vášáryová, Dana Morávkévá, Jiří Krampol, Alena Vránová, Rudolf Kubík, Pavel Skřípal, Mmarek Vašut, Otakar Bbrousek, Stanislav Fischer, Bára Fišerová, Naďa Konvalinková, Stanislav Fišer, Ji |