Archive of films

As the Beast Sleeps / As the Beast Sleeps
United Kingdom
2001, 75 min

Section: Another View
Year: 2002
Northern Ireland, Belfast, autumn 1994, a truce between the Catholics and Protestants. The leaders of the movement for an independent Ireland have banned paramilitary activity but the organisation's members cannot come to terms with enforced inactivity. With its superb acting performances and documentary style, the film is reminiscent of the work of Ken Loach.
Synopsis
Northern Ireland, Belfast, autumn 1994. A truce is signed between the Catholics and Protestants. Protestant politicians have banned members of their terrorist organisation from paramilitary activity. Not everyone is willing to accept a life with no purpose. In particular, Freddie, whose attempts at finding a "normal" job down at the labour office are a fiasco. They even refuse to serve him drinks for free in his favourite pub, even though he is convinced that as a fighter for Irish independence he has a right to it. So he takes desperate measures: he breaks into the safe of his own organisation. He thus becomes an inconvenience for the organisation and its members decide to deal with him accordingly. His friend Kyle tries to protect him and persuade him to return the money, but Freddie is slowly losing all motivation in life... With its documentary style, excellent performances and socio-realistic outlook on the given issue, this film resembles the work of Ken Loach.
About the director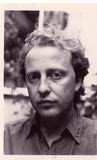 Harry Bradbeer began his career making shorts. He then started working with television producer Tony Garnett on the series This Life and The Cops I and II, followed by another TV series Attachments. As the Beast Sleeps is his first feature film made for television whose great success transferred it to the big screen. He is currently writing a screenplay for a feature film, A Is For Acid, for Tony Garnett's company World Production.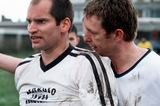 + 1
About the film
Black & white, 35 mm

| | |
| --- | --- |
| Section: | Another View |
| | |
| Director: | Harry Bradbeer |
| Screenplay: | Gary Mitchell |
| Dir. of Photography: | Mark Garrett |
| Editor: | Paul Endacott |
| Producer: | Tony Rowe, Robert Cooper |
| Production: | About Face Production |
| Cast: | Stuart Graham, Patrick O´Kane, Colum Convey, Laine Megaw, David Hayman |