Archive of films

At the Edge of the Earth / Onde a Terra Acaba
Brazil
2001, 73 min

Section: New Brazilian Documentary
Year: 2002
A poetic look at the exceptionally talented Mário Peixoto who, at the age of 21, without prior film experience, made Limite. In 1998 critics chose this silent film as the most significant produced by the Brazilian film industry. Peixoto died aged 84 without making another film.
Synopsis
A poetic documentary film about the exceptionally talented Brazilian filmmaker Mário Peixot (1908-1992). When Mário was a mere 21 years old, without any previous experience, he made the film Limit which was hailed by critics in 1998 as the most important work in Brazilian cinema of all time. He died at the age of 84 without having made any more films. The film At the Edge of the Earth sets off on the trail of this unique artist and gives audiences the chance to taste his mastery in several excerpts from Limit, a work which was way ahead of its time.
About the director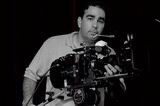 Sergio Machado (1969) began his film career in Salvador in the state of Bahía when he wrote and directed the film Change of Heads. He later wrote and directed the documentaries Baguncaco (1994), Three Indian Songs (1995) and Today is Ash (one of the episodes from the feature-length film Three Stories from Bahía). He worked as an assistant director on the films Central Station (Central do Brasil, 1998), Midnight (1999) and Behind the Sun (Abril Despecado, 2001) by director Walter Salles.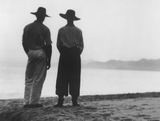 + 1
About the film
Color, 35 mm

| | |
| --- | --- |
| Section: | New Brazilian Documentary |
| | |
| Director: | Sérgio Machado |
| Screenplay: | Sérgio Machado |
| Dir. of Photography: | Antonio Luiz Mendes |
| Music: | Antonio Pinto, Ed Cortes |
| Editor: | Isabelle Rathery |
| Producer: | Maurício de Andrade Ramos |
| Production: | VideoFilmes |