Archive of films

Ashes and Diamonds / Popiół i diament
Poland
1958, 105 min

Section: Out of the Past
Year: 2017
Maciej, protagonist of the war drama Ashes and Diamonds, is the prototype of Wajda's tragic hero, exposed to the harsh forces of his day and brought to ruin. Through costuming and his work with his powerful lead actor Zbigniew Cybulski, the director aligned Maciej with the young 1950s generation of revolt, thereby catapulting the hero to the status of a national icon.
Synopsis
It's the first day of peace but the devastating traces of war are evident at every step – although perhaps mainly in people's souls. And in the countries of the coming Eastern Bloc the corrosive struggle will continue: Maciej Chelmicki, a member of the Home Army, who, like many of his young peers, was willing to lay down his life for his country in the uneven fight against the Germans, has been given an assignment this very day to eliminate a communist leader. His head resists, he's exhausted by what he's lived through, and he doesn't want to kill anymore. On top of that, in the few overwrought hours before carrying out the deed, he meets a girl he'd like to learn to love and thus replace everything the war took from him. The picture is ingeniously built upon the Aristotelian unities of time, place, and action. The chiaroscuro and expressive black-and-white tone, along with the sophisticated artistic quality of the image, introduce a symbolic dimension to countless images and scenes. Although Wajda was subject to the ideological pressures of the period, the internally torn Maciej is a grand tragic hero still able to speak to us today.
Zdena Škapová
About the director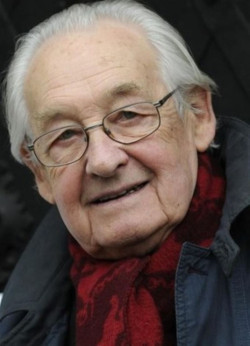 Andrzej Wajda (1926, Suwałki – 2016, Warsaw) studied at the Kraków Academy of Fine Arts after the war and then at the National Film School in Łódź (1949–54). His film career began in the mid-1950s and lasted until his death, with over 50 films shot over the course of six decades. His work, with its selection of weighty themes and moral ethos, became a model for multiple filmmakers and a shining lodestar of Polish and world cinema. Among the topics to which he often returned, war and Polish history rank high and, later, the epoch of communist totalitarianism. His emotive and symbolic cinema earned him numerous prestigious awards, and in 2000 Wajda himself received an Academy Honorary Award for his lifetime of work. Selected filmography: Kanal (1956), Landscape After Battle (1970), The Wedding (1972), The Promised Land (1974), Man of Marble (1976), Danton (1982), Korczak (1990), Katyn (2007), Wałęsa. Man of Hope (2013).
About the film
Black & white, DCP

| | |
| --- | --- |
| Section: | Out of the Past |
| | |
| Director: | Andrzej Wajda |
| Screenplay: | Jerzy Andrzejewski, Andrzej Wajda |
| Dir. of Photography: | Jerzy Wójcik |
| Music: | Filip Nowak |
| Editor: | Halina Nawrocka |
| Art Director: | Roman Mann |
| Producer: | Stanisław Adler |
| Production: | Zespół Filmowy Kadr |
| Cast: | Zbigniew Cybulski, Ewa Krzyżewska, Wacław Zastrzeżyński, Adam Pawlikowski, Bohumił Kobiela |
| Sales: | Studio Filmowe KADR |
Guests
Marzena Cieślik
Film Institution Rep.
Tomasz Hagström
Film Institution Rep., Sales Agent