United Kingdom
2003, 104 min

Section: Another View
Year: 2004
Kenny Brogan is working on a report which could really boost his career, so his mother's request that he come home for a few days to look after his retarded sister Roberta couldn't have come at a worse time. Kenny has no intention of becoming the girl's nanny, and his mother has to decide what is going to happen in the future…   
Synopsis
Kenny Brogan is an ambitious young reporter who is working on a case involving a doctor suspected of participating in the assisted suicide of a terminally ill patient. He is annoyed when his mother rings up and asks him to come home because she urgently needs his help. She has been taking care of his retarded younger sister Roberta, but now she has to go into hospital. She urges Kenny, who is ashamed of his disabled sister, to look after her for a while. The girl, suffering from Down´s Syndrome, is perceptive zo her immediate environment and is well aware of Kenny´s concealed aversion. Nevertheless, she suddenly has all kinds of new experiences - she has her brother all to herself now and she is spending nights away from home for the first time. And Kenny, for whom everything was clear until now, is forced against his will to make a difficult decision about his future... A film about strong family ties, about love and responsibility, clearly the director´s own experience (her younger sister Sharon suffers the same affliction as Roberta). Appearing on screen for the first in the role of Roberta is 23-year-old Paula Sage.
About the director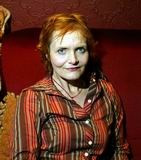 Alison Peebles lives and works in Scotland. She studied painting at the Edinburgh College of Art, and then she turned to acting. She began her career as a director in theatres in Edinburgh and Glasgow and has been making films since 1997. She began with shorts, and her feature-length film Afterlife (2003) won the Audience Prize at last year's Edinburgh Film Festival. She is currently filming two television series and the romantic comedy Sailing Lessons.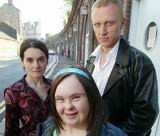 + 1
About the film
Color, 35 mm

| | |
| --- | --- |
| Section: | Another View |
| | |
| Director: | Alison Peebles |
| Screenplay: | Andrea Gibb |
| Dir. of Photography: | Grant Cameron |
| Music: | Paddy Cunneen |
| Editor: | Colin Monie |
| Producer: | Catherine Aitken, Ros Borland |
| Production: | Gabriel Films |
| Cast: | Lindsay Duncan, Kevin McKidd, Paula Sage, Shirley Henderson |
| Contact: | British Council |
Guests
Paul Howson
Film Institution Rep.